Live Caribbean Poker
If you ever want to play a classic game of 5-card stud poker without worrying about your tell giving away your bluff or beating other players, then live Caribbean poker might just be the game you've been looking for. Live Caribbean poker is unique because it's a great game where your five cards are dealt face-up and the only objective is to beat the dealer.
Game platform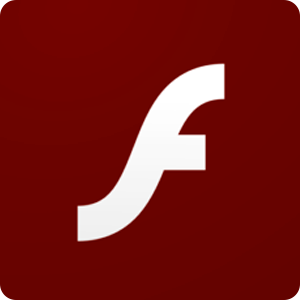 Requires Adobe Flash Player
Live Dealer Caribbean Poker
When you're ready to experience this fast-paced, fun and easy to play variety of poker, then create your account today. Our online casino is proud to offer a wide swath of online Caribbean poker games. Come join the fun with amazing bonus bets, progressive jackpots and much, much more.
Create an account today and you'll qualify for an exclusive welcome bonus. That means you can play your first hands with house money. What could be better than playing real money Caribbean poker with chips you got simply from picking a username and password? Well, how about the fact that you can play on both your desktop and mobile devices?
It's never been easier to have an exceptional gaming experience. Sign up today, collect your welcome bonus and start collecting exclusive VIP rewards all from the comfort of your own home.
How to Play Caribbean Poker
If you have any experience playing 5-card stud, you have a great foundation on how to play our real money online Caribbean poker games. The main differences between Caribbean and 5-card stud poker are that there's no bluffing, no draws and you're playing against the house, not the other players at the table. Of course, not everyone has experienced 5-card stud, so let's review how you can play one of our high-paying, real money online Caribbean poker games.
The game begins with dealer passing out 5 cards, face down to each player that has anted up. Once all the players have their 5 cards, the dealer then deals themselves a 5-card hand. Normally, the dealer's final card will be placed face up. This can change depending on the Caribbean poker game you choose, but most of the time it's the last card face up.
As soon as the dealer's last card is showing, you can look at your own 5-card hand and decide whether or not it's in your best interest to place an extra bet on top of your ante. Should you find yourself hating your hand, know that folding will result in you losing your ante bet and you will have to wait until the hand to play again.
Once all the players have made their choice as to whether or not they'll bet extra or fold, the dealer will then show their hand. In live Carribean poker online and on land casinos, the dealer must have at least an Ace-King or higher. Anything lower than an Ace-King and the ante bets are paid out 1-1. Any extra bets are a push and returned to the players.
When the dealer can open their hand, meaning they have at least an Ace-King, then it's a matter of the higher hand wins. For those of you who don't know, below you'll find the definitive real money Caribbean Poker hand rankings from best to worst:
Royal flush (Ace, King, Queen, Jack, Ten of all the same suit)
Straight flush (consecutive cards of the same suit)
Four of a kind
Full House (three of a kind and a pair)
Flush (five cards of the same suit)
Straight (five consecutive cards of any suit)
Three of a kind
2 pairs
1 pair
It can vary depending on the Caribbean poker game you choose to play, but there are typically higher payouts for higher hands. For example, if you're dealt a Royal Flush, you can expect as much as 100x your additional bet.
Caribbean Poker Tips
Even though real money Caribbean poker is a pretty simple game to grasp. The hardest thing for new players is first and foremost remembering the hand hierarchy. If you have never played live Caribbean poker or any kind of 5-card stud, you are at a disadvantage before you ever get to the table if you have to question whether or not a flush is better than a straight. So, the single most important tip we can impart to new Caribbean poker players is to know the hand rankings.
Once you know the hierarchy of winning hands better than the back of your hand, you are ready to move on to these more in-depth Caribbean poker tips.
Always make an extra bet with a pair or better. Now, some of you may look at this and think even with a pair of 2s? Yes. Even with a pair of 2s, you should make the most of it because there's always a good chance of beating the dealer's hand once you already have a hand that can beat the qualifying hand.
Fold with anything else with less than Ace-King. In other words, hold yourself to the same standard as the dealer. If your hand isn't good enough to beat the hand that is the absolute bare minimum for the dealer to even participate, then you're going to be in big trouble.
Ace-King can work if the dealer's card is Queen or lower. There are exceptions to every rule. If you have an Ace-King, it can be a little nerve-wracking because you might not have much of a chance to win. However, if the dealer's card is a Queen or lower, always bet. This is especially true if the dealer's card matches one of yours because the odds of the dealer holding a pair is extremely unlikely.
Remember, these are just a couple tips to get you started with live Caribbean poker. As you get more comfortable with the flow and the pace of the game, you'll soon develop your own strategies and tips. And once you've mastered real money Caribbean poker online, you'll be much richer thanks to it.
We're proud to offer our players a huge variety of online Caribbean poker games, including live ones where players are dealing with a real-live dealer. All you need to do to check out our live and computer-generated Caribbean poker games is to create an account today.
Why Play Caribbean Poker Online?
If you're brand new to casino gaming or have never had the pleasure of trying out an online casino, you are in for a real treat. There is no place better to play Caribbean poker than online.
Brick-and-mortar casinos are full of tiny rules and etiquettes that you're expected to know as soon as you walk in the door. One false move or a split-second of indecision and suddenly you have a pit boss breathing down your neck. You can't expect to be successful at any card game, let alone Caribbean poker, if you're being squeezed by the staff. When you play Caribbean poker online, particularly at our online casino where we value customer experience above all, you have time and space to evaluate your moves as well as an intuitive interface that will help you get comfortable with the whole experience.
Aside from the comfort factor and complete lack of intimidation, playing Caribbean poker online can be more lucrative than any land casino. Land casinos typically offer a high fixed jackpot. Which would obviously be nice to win, but real money online Caribbean poker can offer some truly jaw-dropping progressive jackpots. And when we say jaw-dropping, we're talking about jackpots in the six-figure range.
Of course, some players who are accustomed to playing in brick-and-mortar casinos can be a little bit wary of online games. The simulated table and use of algorithms to determine the order of the cards just doesn't seem right compared to seeing a real human person shuffle and deal the cards. Thankfully, our online casino understands that some players are wary of the computer-generated card games and that's why we're proud to offer a great deal of live Caribbean poker games.
What do we mean by live Carribean poker games? It's a real money online Caribbean poker game that you can play either on your desktop or mobile device, but the cards are dealt by a real live dealer streamed on video in real-time.
So, if the main thing holding you back from enjoying your favorite Caribbean card game is that sense you'll never beat a computer, then don't worry. We have plenty of games where players can watch a living, breathing human dealer shuffle and deal winning hands, including live Carribean poker. Just look for the word "live" and you'll be plugged into a game where you can see a live dealer dole out cards in HD just as though we were physically at a casino.
So, what are you waiting for? Create an account today to start winning real money from live dealers on our Caribbean poker games.
When you create an account, you will be gifted an exclusive welcome bonus. Once that welcome bonus is claimed, you'll be eligible for all kinds of special VIP rewards. All it takes is a few hands.
JacksPay.com © 2020 All rights reserved.
Loading ...